QuickSolvers, Inc. Web Site Usage Policy
2009 QuickSolvers, Inc. TM
All rights reserved.
1. Policies, Terms and Conditions.
The following policies and terms and conditions apply to all visitors to or users of this Web Site. Please read this Agreement carefully before accessing, ordering or using any service(s). By accessing, ordering or using any service(s), you agree to be bound by the policies and terms and conditions set forth below. If you do not wish to be bound by these policies and terms and conditions, you may not access, order or use the service(s). QuickSolvers, Inc. ("QuickSolvers") may modify these policies and terms and conditions at any time, and such modifications shall be effective immediately upon posting of the modified policies and terms and conditions. You agree to review the policies and terms and conditions periodically to be aware of such modifications and your continued access, ordering or use of any service(s) shall be deemed your conclusive acceptance of the modified policies and terms and conditions. In the case of any violation of these policies or terms and conditions, QuickSolvers reserves the right to seek all remedies available by law and in equity. These policies and terms and conditions apply to all present and future visits to the QuickSolvers Web Site.
2. Limited License.
QuickSolvers hereby authorizes you to copy materials published by QuickSolvers on this Web Site solely for non-commercial use within your organization in support of QuickSolvers services. No other use of the information is authorized. In consideration of this authorization, you agree that any copy of these materials that you make shall retain all copyright and other proprietary notices in the same form and manner as on the original. Except as specified above, nothing contained herein shall be construed as conferring by implication, estoppel or otherwise any license or right under any patent, trademark or copyright of QuickSolvers or any third party. QuickSolvers neither warrants nor represents that your use of materials displayed on this Web Site will not infringe upon the rights of third parties not owned by or affiliated with QuickSolvers.
ALL CONTENTS ON THIS SITE ARE PROTECTED BY TRADEMARK. EXCEPT AS SPECIFICALLY PERMITTED HEREIN, NO PORTION OF THE INFORMATION ON THIS WEB SITE MAY BE REPRODUCED IN ANY FORM, OR BY ANY MEANS, WITHOUT PRIOR WRITTEN PERMISSION FROM QUICKSOLVERS, INC. VISITORS OR USERS ARE NOT PERMITTED TO MODIFY, DISTRIBUTE, PUBLISH, TRANSMIT OR CREATE DERIVATIVE WORKS OF ANY MATERIAL FOUND ON THIS SITE FOR ANY PUBLIC OR COMMERCIAL PURPOSES.
3. Compliance With Applicable Laws; Export Control Laws.
All applicable federal, state and local laws govern user access to this Web Site. All information available on the Web Site is subject to U.S. export control laws and may also be subject to the laws of the country where you reside.
All QuickSolvers products and publications are commercial in nature. Use duplication, or disclosure by the United States Government is subject to the restrictions set forth in DFARS 252.227-7015 and FAR 52.227-19.
4. Intentionally Left Blank
5. Trademarks.
The trademarks, logos and service marks ("Marks") displayed on this Web Site are the property of QuickSolvers or other third parties. Users are not permitted to use these Marks without the prior written consent of QuickSolvers or such third party that may own the Mark. "QuickSolvers, Inc" is a registered trademark of QuickSolvers, Inc.
QuickSolvers Trademarks and Service Marks
| | |
| --- | --- |
| Mark | Type |
| QuickSolvers, Inc. ™ | Service Mark |
6. General Disclaimer.
QuickSolvers has attempted to provide accurate information on the Web Site; however, QuickSolvers assumes no responsibility for the accuracy of the information. QuickSolvers may change the programs or services mentioned at any time without notice. Mention of non-QuickSolvers products or services is for information purposes only and constitutes neither an endorsement nor a recommendation.
ALL INFORMATION PROVIDED ON THIS WEB SITE IS PROVIDED "AS IS" WITH ALL FAULTS WITHOUT WARRANTY OF ANY KIND, EITHER EXPRESSED OR IMPLIED. QUICKSOLVERS DISCLAIMS ALL WARRANTIES, EXPRESSED OR IMPLIED INCLUDING, WITHOUT LIMITATION, THOSE OF MERCHANTABILITY, FITNESS FOR A PARTICULAR PURPOSE AND NONINFRINGEMENT OR ARISING FROM A COURSE OF DEALING, USAGE, OR TRADE PRACTICE.
QUICKSOLVERS SHALL NOT BE LIABLE FOR ANY INDIRECT, SPECIAL, CONSEQUENTIAL, OR INCIDENTAL DAMAGES INCLUDING, WITHOUT LIMITATION, LOST PROFITS OR REVENUES, COSTS OF REPLACEMENT GOODS, LOSS OR DAMAGE TO DATA ARISING OUT OF THE USE OR INABILITY TO USE THIS SITE OR ANY XYZ SERVICE, DAMAGES RESULTING FROM USE OF OR RELIANCE ON THE INFORMATION PRESENT, EVEN IF XYZ OR ITS SUPPLIERS HAVE BEEN ADVISED OF THE POSSIBILITY OF SUCH DAMAGES.
7. Disclosure; Forward-Looking Statements.
Some of the information on this Web site may contain projections or forward-looking statements regarding future events or the future performance of QuickSolvers. You should read these statements carefully because they discuss our future expectations, contain projections of our future results of operations or of our financial position or state other "forward-looking" information. QuickSolvers cautions you that these statements are only predictions and that the actual events or results may differ materially. The company is required to file documents from time to time with the Securities and Exchange Commission. These documents contain and identify important factors that could cause the actual results to differ materially from those contained in our projections or forward- looking statements. They include, but are not limited to, potential fluctuations in quarterly results, dependence on new product or service development, dependence on a limited product or service portfolio and customer base, rapid technological and market change, competition, manufacturing risks, risks associated with Internet infrastructure, volatility of stock price, financial risk management, and future growth subject to risks.
8. Transmission of Personal Data/User Communications.
Except as required by law, QuickSolvers will maintain the confidentiality of all personal information transmitted to QuickSolvers by the user.
9. Products and Services Availability.
Not all products or services identified in this Web Site will be available in your country. Please contact your local sales representative for information as to products and services available in your country.
10. Services Terms and Conditions.
The QuickSolvers Terms and Conditions apply to you when you use QuickSolvers services ordered through this Internet site. Please click here if you want to review the Terms and Conditions.
11. Links to Third Party Sites.
This Web Site may contain links to third party sites. Access to any other Internet site linked to this Web Site is at the user's own risk and QuickSolvers is not responsible for the accuracy or reliability of any information, data, opinions, advice or statements made on any third party sites. QuickSolvers provides these links merely as a convenience and the inclusion of such links does not imply an endorsement or recommendation by QuickSolvers.
12. Access to Password Protected/Secure Areas.
Access to and use of password protected and/or secure areas of this Web Site is restricted to authorized users only.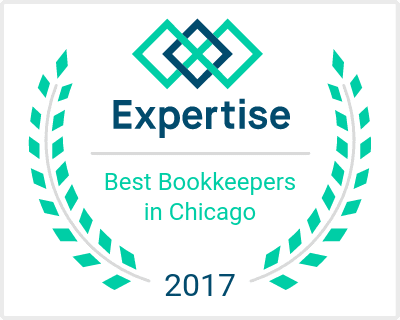 Free Consultation
Call us at (312) 854-7191 or click below to schedule your free consultation today!