QuickBooks for your Small Business
Do you have the accounting expertise to effectively manage your service-based company's finances?
It's hard to maximize your business' potential without a highly skilled accounting partner. QuickSolvers provides the training and customized solutions you need to succeed.
Certified QuickBooks Professionals
QuickSolvers' consultants are QuickBooks Certified ProAdvisors who possess the knowledge and expertise you need to streamline your accounting processes. We focus on your unique accounting needs, including QuickBooks training and tax planning strategies, so you can focus on developing your core business.
Clients Come First
We understand that service-based business owners are focused on running – and growing – their companies. That's why QuickSolvers puts your company's needs first. We cultivate long-term partnerships that are built on service, knowledge, and reliability.
Training You to Succeed
QuickSolvers' consultants train you to utilize QuickBooks in ways which ensure your company's finances are current, accurate, and easy to understand. Our experts can create simple interfaces that allow you to transfer existing data from Excel into QuickBooks.
Case Study
QuickSolvers: Solutions at Work
Problem:Kelly Muldoon, founder of Connect to Patients, an Internet-based dental marketing firm in Chicago, needed help organizing the company's books, assistance in learning how to maximize QuickBooks for day-to-day accounting processes, and tax planning advice.
What we did:QuickSolvers trained Kelly on how to make QuickBooks work more efficiently for her business, created organized processes for entering and managing financial data, and provided strategic tax planning advice.
Results:Here's what Kelly has to say about QuickSolvers' President Kevin J. Harris:

"Kevin is able to quickly solve any problem I have with my QuickBooks software. He thinks efficiently and strategically, always with his clients' best interests in mind to systematize the accounting."

Kelly Muldoon, Connect to Patients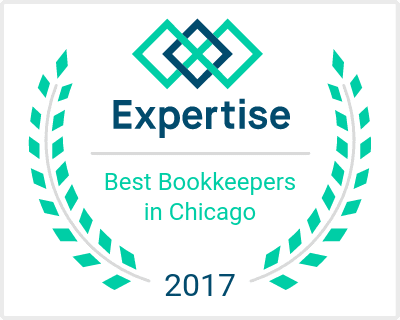 Testimonials
"The people at QuickSolvers have proven to be an invaluable addition to my team. They always under-promise and over-deliver, and I have been able to slash my overall accounting bill and my time spent doing something…"
"It is difficult to pick just a few attributes that best describe Kevin Harris' services through his company, QuickSolvers, Inc. The results are phenomenal. He is able to quickly solve any 'problem' I seem to have with my QuickBooks software… "
"The team at QuickSolvers has been a key asset and trusted guide in helping us organize our company's financial reporting. Their expertise in reconciliation of our accounts in QuickBooks, the training of our office bookkeeper, and assistance in helping us establish our monthly financial reports has been critically important for our company… "
Free Consultation
Call us at (312) 854-7191 or click below to schedule your free consultation today!
Meet Our Team
Kevin J. Harris founded QuickSolvers Inc. in 2008 with the goal of delivering top-quality accounting services, consulting, and QuickBooks training to small businesses. Whether your company is looking for a highly qualified industry expert to manage its payroll, QuickBooks processes, training on how to effectively utilize QuickBooks, or general bookkeeping & accounting support, QuickSolvers is the solution.