Bookkeeping Services for your Small Business
Is it time to hire someone else to manage your books? Is your business growing to the point where you're looking for streamlined accounting processes?
For small businesses with visions of growth, it is typical to seek out a bookkeeper in the first few years. More and more these days, businesses are looking to outsource the bookkeeping function to an independent contractor or service. QuickSolvers has the bookkeeping solutions to fit your needs.
Virtual bookkeeping
Many small businesses these days are taking advantage of the opportunities presented by virtual services and cloud technology. Offsite bookkeeping is a great option for our clients who hire us to manage their books. After a short meeting where we learn about your business and ask you a million questions, we will be able to quote you a fixed monthly virtual bookkeeping service fee. This is a fantastic option for business owners who don't want to worry about our log of hours, and are comfortable with the cyber-setup.
Onsite bookkeeping
For some businesses it isn't an option to go the virtual route. In those cases, we offer onsite bookkeepers on a scheduled basis that fits the needs of the client. We have bookkeepers who visit with clients as often as twice or three times per week, or as seldom as once per month. It's up to you! Onsite bookkeeping is the best option for small businesses with a great amount of detail, paperwork, and information within the walls of the business. As well, some business owners are simply not comfortable with their books being updated virtually. Onsite bookkeeping service is provided at an hourly rate on a contract basis.
Reporting and Analysis
Bookkeeping does not begin and end with a balanced checkbook and an Accounts Receivable report. Our bookkeepers keep a close eye on your financial statements, ratios, and the overall health of your business from a managerial and decision making point-of-view. You can count on us to alert you of any noticeable trends in your books. As well, we communicate often with our clients' CPAs, as the work we do has a direct impact on tax planning strategies.
Case Study
QuickSolvers: Solutions at Work
Problem: Lindsay and Katie at Designer Event Chicago had a string of bad luck in the bookkeeping department. As well, they were using an accounting package that was not fitting their needs.
What we did: After an introduction by one of our favorite CPA partners, the ladies at DEC hired QuickSolvers to convert their books from Microsoft Accounting to QuickBooks, and then manage their bookkeeping processes on an ongoing basis. Mission accomplished. The books are clean, up-to-date, and Lindsay and Katie have job specific financial information that they can use proactively.
Results: Here's what Lindsay Stein has to say about QuickSolvers: "The team at QuickSolvers does a great job communicating their intentions, and following through. We knew exactly what to expect every step of the way. We highly recommend QuickSolvers for any business that has bookkeeping or project needs related to QuickBooks. They are true experts!"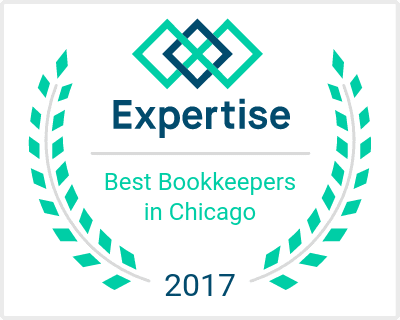 Free Consultation
Call us at (312) 854-7191 or click below to schedule your free consultation today!
Testimonials
"The people at QuickSolvers have proven to be an invaluable addition to my team. They always under-promise and over-deliver, and I have been able to slash my overall accounting bill and my time spent doing something…"
"It is difficult to pick just a few attributes that best describe Kevin Harris' services through his company, QuickSolvers, Inc. The results are phenomenal. He is able to quickly solve any 'problem' I seem to have with my QuickBooks software… "
"The team at QuickSolvers has been a key asset and trusted guide in helping us organize our company's financial reporting. Their expertise in reconciliation of our accounts in QuickBooks, the training of our office bookkeeper, and assistance in helping us establish our monthly financial reports has been critically important for our company… "
Meet Our Team
Kevin J. Harris founded QuickSolvers Inc. in 2008 with the goal of delivering top-quality accounting services, consulting, and QuickBooks training to small businesses. Whether your company is looking for a highly qualified industry expert to manage its payroll, QuickBooks processes, training on how to effectively utilize QuickBooks, or general bookkeeping & accounting support, QuickSolvers is the solution.