Client Services
What can QuickSolvers do for you?
Whether you are looking to manage your accounting processes in-house, or outsource them, QuickSolvers' services are built for you, the small business.
Payroll Services – Our fastest growing and most popular offering
We take the most time consuming, tear inducing, energy depleting, stress increasing, IRS penalty producing small business task off your plate. Direct deposit, all correspondence with tax agencies, assumption of all liability and subsequent penalties and interest, web-based portal for the employer and each employee, contractor payments, year-end W2s and 1099s, integration with QuickBooks and other software resulting in no data entry, customer support with any payroll issues, technical support with any system issues. What would you pay for this service? We do it all for as little as $30 per month!
Bookkeeping Services – Our "gorilla off your back" service
We offer onsite and virtual bookkeeping solutions, depending on your needs and desires. If you want us to provide service onsite, one of our bookkeeping experts will visit you on a scheduled basis, at an hourly rate. If you want us to access your system and your transactional information through the web, we offer virtual bookkeeping at a fixed monthly rate. No more worrying about the clock.
QuickBooks Training & Consulting – Our bread and butter
QuickSolvers was originally built back in 2008 primarily to support small businesses in their use of QuickBooks. Whether you need your in-house bookkeeper trained, help setting up your system, or a place to go with questions from time to time, we are here for you.
Emergency & Catch-up Bookkeeping Projects – Our best value service
Have your books fallen off the priority list? Last time you reconciled was months (or years) ago? Need to prepare your books for your accountant? Give us 10 minutes on the phone and we'll give you a fixed fee quote for getting your books up to speed. What would you pay for a year's worth of bookkeeping?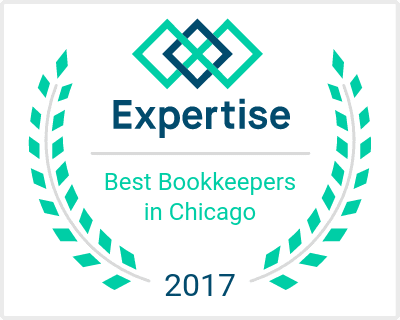 Testimonials
"The people at QuickSolvers have proven to be an invaluable addition to my team. They always under-promise and over-deliver, and I have been able to slash my overall accounting bill and my time spent doing something…"
"It is difficult to pick just a few attributes that best describe Kevin Harris' services through his company, QuickSolvers, Inc. The results are phenomenal. He is able to quickly solve any 'problem' I seem to have with my QuickBooks software… "
"The team at QuickSolvers has been a key asset and trusted guide in helping us organize our company's financial reporting. Their expertise in reconciliation of our accounts in QuickBooks, the training of our office bookkeeper, and assistance in helping us establish our monthly financial reports has been critically important for our company… "
Meet Our Team
Kevin J. Harris founded QuickSolvers Inc. in 2008 with the goal of delivering top-quality accounting services, consulting, and QuickBooks training to small businesses. Whether your company is looking for a highly qualified industry expert to manage its payroll, QuickBooks processes, training on how to effectively utilize QuickBooks, or general bookkeeping & accounting support, QuickSolvers is the solution.
Free Consultation
Call us at (312) 854-7191 or click below to schedule your free consultation today!