QuickBooks for Dentists & Physicians
Is your current accounting system consuming too much time and money?
If paper-based accounting processes are slowing down your dental practice, it's time to improve your financial efficiency. QuickSolvers has the training and customized solutions you need to succeed.
An Accounting Expert You Can Trust
QuickSolvers' skilled experts can transition your paper records into QuickBooks and train your staff to better manage your practice's finances. Our professionals have experience with the many complex financial and accounting issues dentists face, including insurance-related matters and real estate/business property tax issues.
Save Time And Improve Your Bottom Line
With QuickSolvers as your accounting partner, you can save hours of valuable time each month. Our systematic and organized accounting processes will increase your staff's efficiency, letting you spend more time with patients – and less time sorting through your practice's financials.
Flexible Hours Tailored to Your Busy Schedule
Today's dental practices provide flexible hours to suit their patients' needs, which is why QuickSolvers strives to accommodate your busy schedule. Whether you want a partner to manage your accounts or an expert to train your staff in QuickBooks, our on-site and off-site services can be customized to meet your practice's unique needs.
Swift. Sure. Smart. QuickSolvers has the solutions to meet your accounting and financial needs.
Case Study
QuickSolvers: Solutions at Work
Problem:Chicago dentist Dr. Zak Zaibak had been running his practice on paper for years when he approached QuickSolvers for help in transitioning to QuickBooks and training his staff to use QuickBooks effectively.
What we did: With more than 18 months' worth of financial data to be reconciled, QuickSolvers jumped into action, entering all of the data into QuickBooks, reconciling bank statements, creating a payroll system for five employees, and restructuring several business and personal financial accounts.
Results:Here's what Dr. Zaibak has to say about QuickSolvers' President Kevin J. Harris:

"Kevin has high standards for his work and goals for the overall success of my business; and he works steadily and without drama to meet or exceed them…Much of his advice has yielded positive results. It is very satisfying to have him take over a good portion of my business load because I know he will take care of anything that comes up."

Dr. Zak Zaibak, Zaibak Center for Advanced Dentistry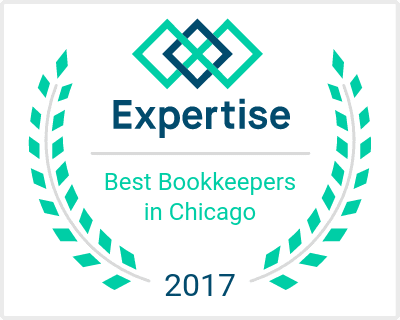 Testimonials
"The people at QuickSolvers have proven to be an invaluable addition to my team. They always under-promise and over-deliver, and I have been able to slash my overall accounting bill and my time spent doing something…"
"It is difficult to pick just a few attributes that best describe Kevin Harris' services through his company, QuickSolvers, Inc. The results are phenomenal. He is able to quickly solve any 'problem' I seem to have with my QuickBooks software… "
"The team at QuickSolvers has been a key asset and trusted guide in helping us organize our company's financial reporting. Their expertise in reconciliation of our accounts in QuickBooks, the training of our office bookkeeper, and assistance in helping us establish our monthly financial reports has been critically important for our company… "
Free Consultation
Call us at (312) 854-7191 or click below to schedule your free consultation today!
Meet Our Team
Kevin J. Harris founded QuickSolvers Inc. in 2008 with the goal of delivering top-quality accounting services, consulting, and QuickBooks training to small businesses. Whether your company is looking for a highly qualified industry expert to manage its payroll, QuickBooks processes, training on how to effectively utilize QuickBooks, or general bookkeeping & accounting support, QuickSolvers is the solution.