Chicago QuickBooks & Payroll Services Experts
About QuickSolvers
Kevin J. Harris founded QuickSolvers Inc. in 2008 with the goal of delivering top-quality accounting, consulting, and QuickBooks training to small businesses. Whether your company is looking for a highly qualified industry expert to manage its QuickBooks processes, training on how to effectively utilize QuickBooks, streamlined payroll services, or general accounting support and tax planning advice, QuickSolvers is the solution.
About Kevin J. Harris
As a QuickBooks Certified ProAdvisor and member of the American Institute of Professional Bookkeepers, Kevin's diverse educational background and accounting services experience benefit small businesses in all industries.
Prior to founding QuickSolvers, Kevin served as the Chief Financial Officer for a residential homebuilder and general contractor in Chicago. Kevin also spent two years as a Corporate Financial Analyst at a northwest suburban Chicago manufacturing company.
He also spent six years teaching mathematics and coaching baseball at Whitney Young Magnet High School in Chicago.
Kevin holds a B.A. from the University of Illinois, a Master's in Math Education from DePaul University, and an MBA with focuses in managerial & organizational behavior as well as economics from the University of Chicago Booth School of Business.
Kevin resides in Deerfield with his wife Dori, their boys Rex, Mack, and Emmett, and dog Rocky. He has run three marathons, is a former Wrigley Field beer vendor, used to play the piano as a child, and is an avid, yet mediocre, fantasy football player.
QuickSolvers: Partners You Can Trust
As an entrepreneur himself, Kevin understands that small companies must remain focused on maximizing their core businesses. With QuickSolvers, you have a partner in a long-lasting business relationship that will allow you to do just that.
Swift. Sure. Smart. QuickSolvers has the solutions to meet your accounting and financial needs.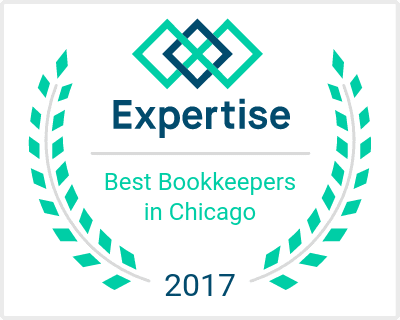 Meet the Team
Testimonials
"The people at QuickSolvers have proven to be an invaluable addition to my team. They always under-promise and over-deliver, and I have been able to slash my overall accounting bill and my time spent doing something…"
"It is difficult to pick just a few attributes that best describe Kevin Harris' services through his company, QuickSolvers, Inc. The results are phenomenal. He is able to quickly solve any 'problem' I seem to have with my QuickBooks software… "
"The team at QuickSolvers has been a key asset and trusted guide in helping us organize our company's financial reporting. Their expertise in reconciliation of our accounts in QuickBooks, the training of our office bookkeeper, and assistance in helping us establish our monthly financial reports has been critically important for our company… "
Free Consultation
Call us at (312) 854-7191 or click below to schedule your free consultation today!